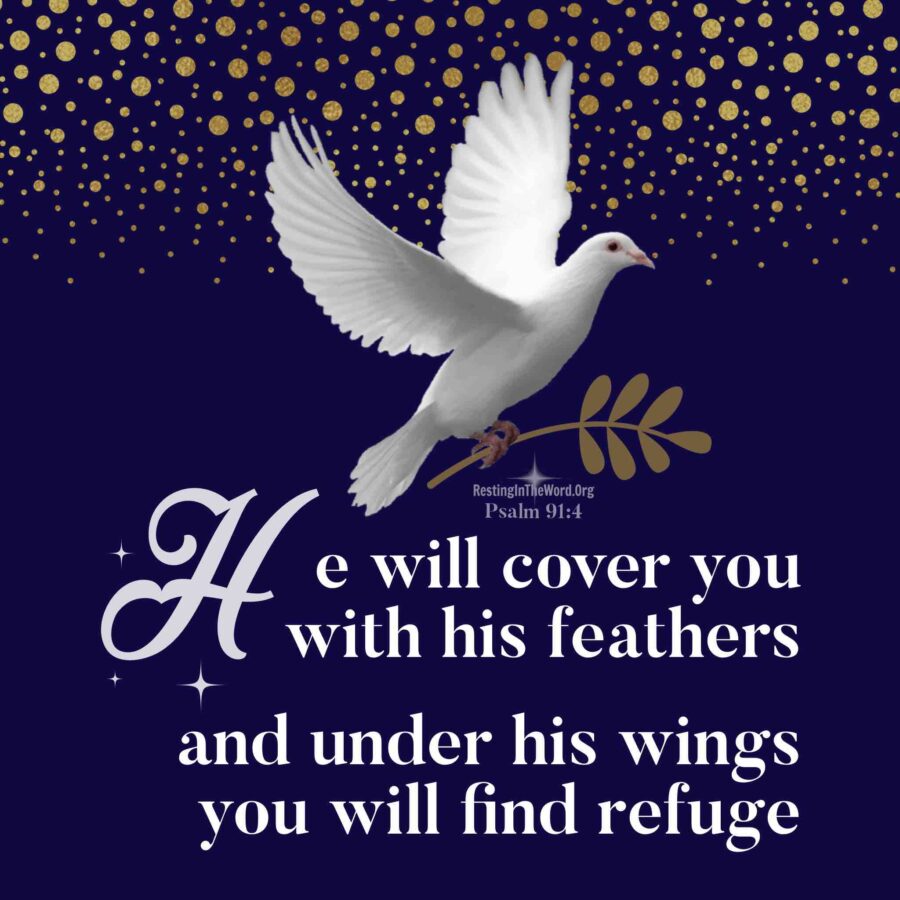 Pain is a constant companion for many of us with chronic conditions. Recently I've learned many other alternative methods to help ease the pain most of the time. Things like physical therapy, exercise, meditation, ice, heat, and even distractions all work to some degree.
???
One way I find distraction can ease the effects of arthritis, torn muscles, and nerve pain is by creating digital images from Bible verses like the one above. I then like sharing them with my Facebook followers on the Resting in the Word page.
[You can find the page on Facebook by typing @ScriptureMeditation into the search box.]
???
We all have moments of suffering and I don't think for a minute that mine is worse or greater than any others. I only know that through it all, God is there with me. I'm never alone. Neither are you.
???
To all of you suffering today, either physically or emotionally, I pray you will also find relief, for our loving Father promises us that, "Under his wings you will find refuge."
I hope you'll join our community on Facebook where together we are blessed by God's Word every day. It's also where you can see more of my inspired images, if you'd like. I'd love to have you!
Thanks for dropping by, God bless you! ~Connie
This week's verse is from Psalm 91:4. "He will cover you with his feathers and under his wings you will find refuge."